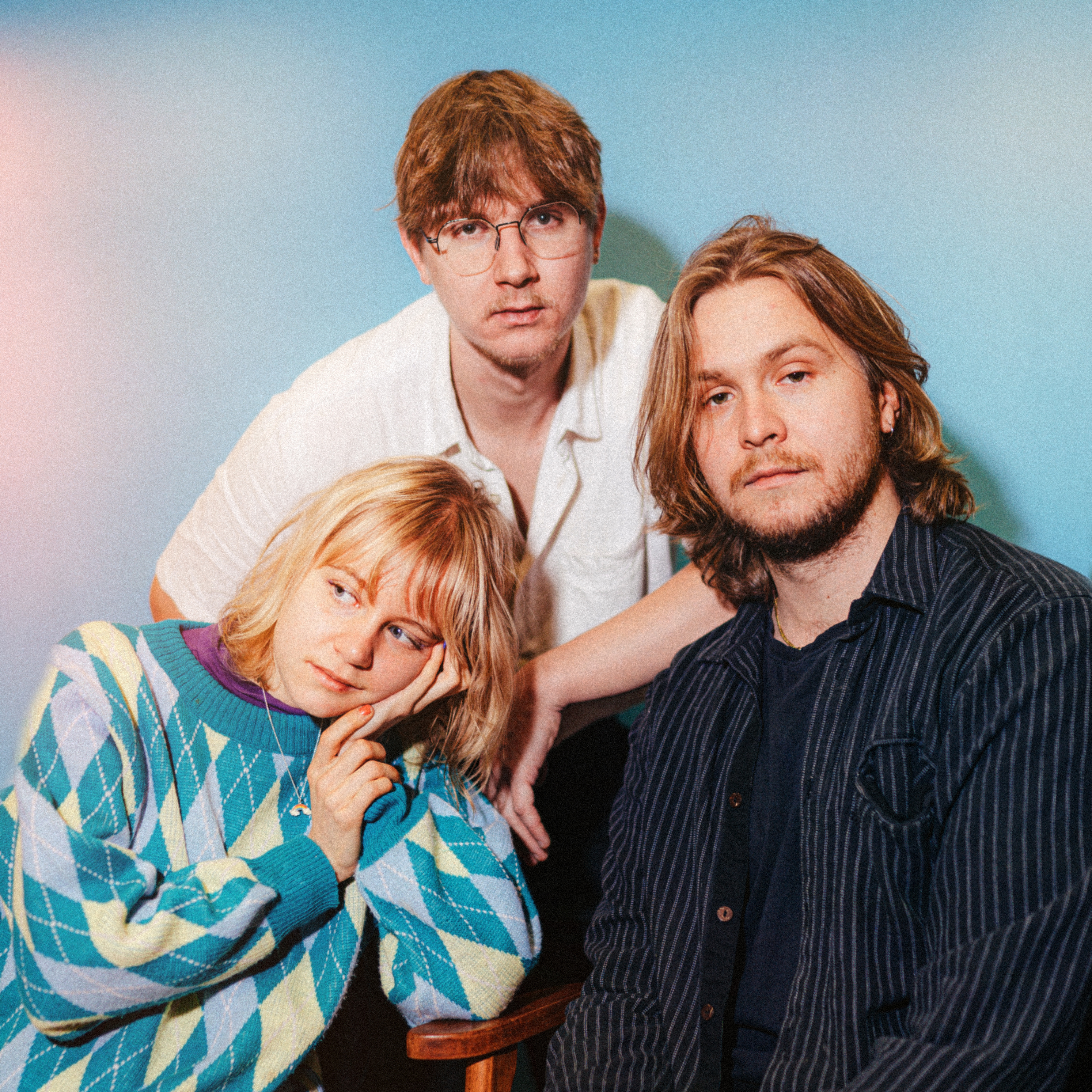 During the weekend of December 11 and 12, songwriters Sarah Dekker (Moonloops) from Friesland, Louis De Roo (Isaac Roux) from Belgium and producer Artturi Borén from Finland met in Leeuwarden. The trio was brought together by the three partner organizations Popfabryk, VI.BE and TAMK from the European network Excite for a co-writing residency in the studios of Lake Woozoo.
The trio saw each other for the first time in the studio on Saturday morning. After the meeting, the songwriters and producers immediately got to work writing a new song. "I learned a lot this weekend," said Dekker, who won the Kleine Prijs van Fryslân earlier this year. "First of all, watching other artists and their creative process always provides an eye-opener. I learned a lot about sound design and how you can write a song with other songs for inspiration, but still create your own sound."
During the weekend, the trio wrote the atmospheric song Not the Same together. "This song had a slightly different writing process than I'm used to," De Roo explains. "That's not to say I didn't like it. I think it's important that as an artist you learn different ways to write songs. This makes it easier for you to adapt to the situation, which ultimately makes you a better songwriter."
The song was recorded by Finnish producer Artturi Borén. Borén: "I led the songwriting in a certain direction by suggesting lyrics or chord changes here and there, but mostly I let Sarah and Louis figure out the song together. Then we started recording and the song formed into its final form."
Photo by Jantina Talsma.

Listen to Not the Same on SoundCloud: